A Halloween in colors PPT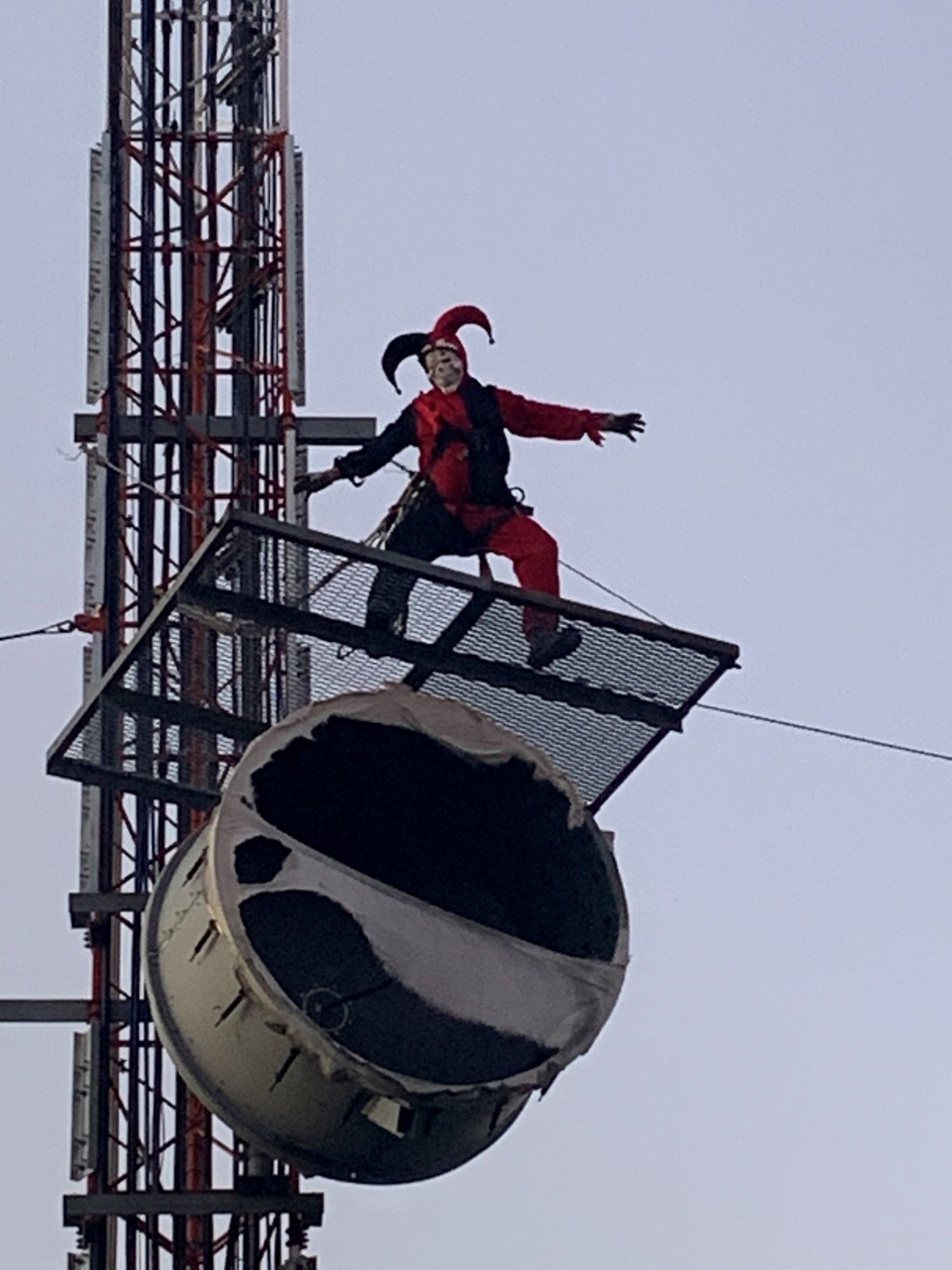 Last year, Halloween fell in full containment. This year, PPT didn't miss the boat and whoever says Halloween at PPT says: cuddle with good reason to have a little fun! Does it surprise you if I tell you that the Pearson Pelletier Telecom team took the opportunity to unleash its crazy on October 29? Who said Halloween was just for kids? Minimum effort required, fun guaranteed!
A whole squad
Of course, PPT celebrated Halloween in its own way. For the occasion, the team turned into a truly diverse squad. You know you're going to see quite a show when you arrive in the morning and see your accounting team dressed up as T-Rex, clowns and hippies, among other things. You will say to me: "It's nothing compared to the evil clown who climbs telecom towers and the Michael Myers who performs fiber tests. (Yes, yes, that's really seen). And I would answer you that indeed it is just as worrying as seeing my project managers, you know those who manage several mandates, people and problems at the same time, disguised as monkeys and cows among other things. In short, each of the employees found themselves in one of two camps: scary or fun and that changed the bad place as they say!
For the occasion
For the occasion, we decided to organize a group dinner. The dinner was appreciated, it reminded us of our Friday BBQs, except that despite the sun that day, it was a bit colder on October 29th. Besides, talk to our Pocahontas and to myself, about the cold, nylon will be to be avoided next year at the same date. Everyone was well anchored in their character and to close it all we ate A LOT of sweets. Everyone filled their pockets for the return to their work station.
A well-considered vote
All employees who pulled out their best costume had the right to vote. Well yes, who says costume says contest, right? Admittedly, each costume caught the eye, but two disguises in particular garnered a large number of equal votes. The fight was hot, we had to do a second interrogation in order to decide and crown our big winner! Hamid, disguised as a Machiavellian doll and Jocelyn, disguised as a deranged clown fought over the first place and it was finally Hamid who won (like what gives power to wear a skirt).
In short, we saw all the colors, that day, and that allowed me to retain the essentials: PPT is really a sparkling win and it's this madman, the one in each person, that motivates me day after day to do the job I have chosen.